Lennox Small Gift Box - Classic Collection of Forever Roses
---
Preserved Rose Lennox Gift Box
This small box of roses holds four handcrafted preserved roses which can last up to three years. The Lennox Gift Box is an elegant and romantic gift for that special someone. Eternal Roses should be handled with care. Because they are forever roses, they do not require water. This small box of roses should also not be exposed to direct sunlight, excessive heat, or dust.  Eternal Roses are the perfect gift for any occasion.
This rose gift box contains four roses.
The lasting roses are arranged in a square box with gold details.
Roses are natural and their sizes may vary.
Roses will radiate natural beauty for up to three years.
All our roses smell like fresh roses
All gifts come with care instructions
Customer Reviews
05/14/2022
Michael M.

United States
Fantastic
Great, the girls loved them
04/14/2022
Jaclyn B.

United States
Wonderful!
These roses are so beautiful and are a great gift to send!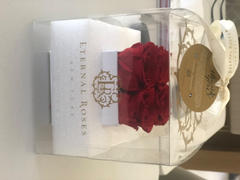 06/03/2021
Donna

United States
Amazing!!!!!! Just amazing gift
This was one of the best purchases I have made, worth every penny for what you got. Packaging is beyond elegant and beautiful.
02/22/2021
MARJORIE D.

United States
Beautiful gift to myself !!!
I ordered 4 Lennox small boxes in different shades of pink to decorate my office bookshelf, they look absolutely gorgeous. The fragrance makes my day every time I enter the room in the morning. I definitely order more....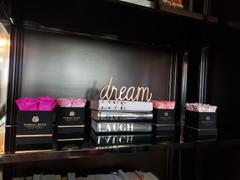 02/19/2021
Chris K.

United States